Phiten Space Design
AQUA METAL ROOM
TITANIUM
Titanium, with atomic number 22, is ninth among the most common elements on Earth. Despite its commonness, however, it has really unique qualities: lightness and strength; resistance to corrosion, or in other words, chemical stability. Medically, its compatibility with human tissues can be pointed out. Therefore, it is used for the preparation of various implants. For example, the spirals used to expand blood vessels are made of titanium. They are effective in arterial aneurysms and atherosclerosis. Dental and orthopedic implants are also made of this metal.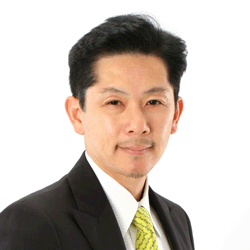 Takahiro Ogawa
Professor in the University of California, Los Angeles, a world authority in biological studies of titanium
Titanium is used in medicine, industry, consumer goods, as well as in other areas:
stent for blood vessel
dental implants
orthopedic implant
products for mass use
TECHNOLOGY
Spaces filled with rest created by AQUA TITAN.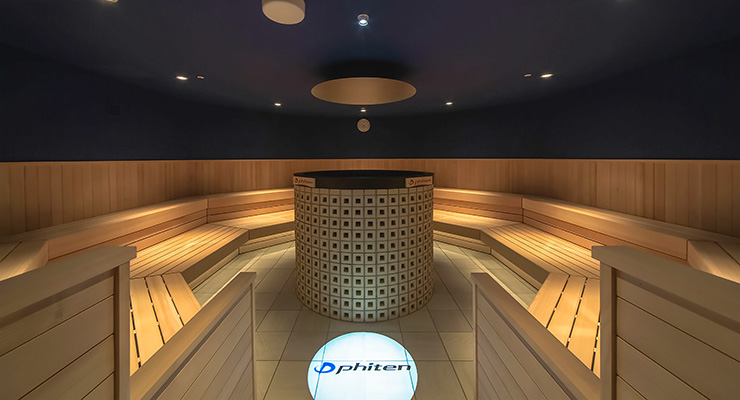 AQUA TITAN
In the technology of Phiten "hydro-colloidal metal", metal is dissolved on nano-level in a water medium. There are more products that use this technology now. Through extracting the properties of the metal, it becomes possible to realize our abilities and put our bodies in that state, which is most natural for them. One technology, through which we achieve our full everyday life.
AQUA TITAN is formed by dissolving titanium at nano-level by Phiten's "hydro-colloidal metal" technology.
AQUA TITAN IN THE LIVING ENVIRONMENT
Is it possible that Phiten technology "hydro-colloidal metal" received the support of many international athletes be used in people's living environment? The concept of "AQUA METAL room" was born from the idea that AQUA TITAN can be incorporated into the daily living space and bring more convenience and comfort.
SOUND SLEEP AND REST
In our world that is full of stress, more and more people are seeking healthy sleep and rest. We, Phiten team, will help You achieve these goals with our AQUA TITAN room.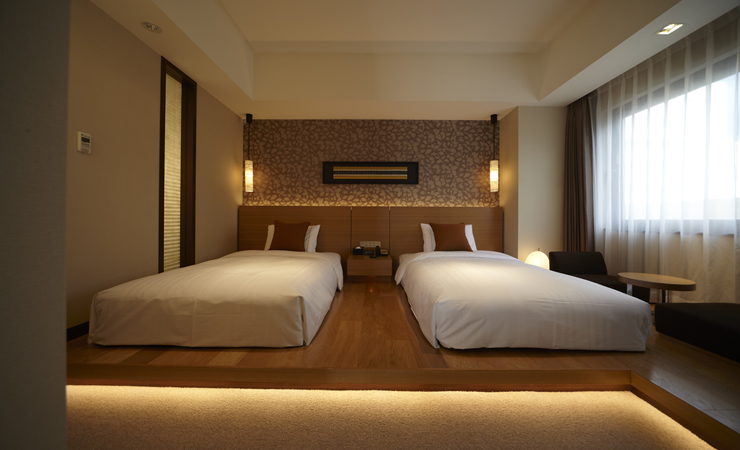 ---
CONCEPT
A concept that creates a unique space for relaxation. High quality housing + Phiten = Health and longevity Renovation (Renovate your body) Not only to ensure the quality of housing, but also the health and longevity of its inhabitants.
HOUSING, WHICH BRINGS HEALTH AND LONGEVITY
The new quality housing to which Phiten aims:
Housing, which in everyday life full of stress and pressure, gives us sound sleep, rest and longevity.
By integrating microparticles AQUA TITAN in the building materials space, created by the Phiten technology, our body return to its original state of rest. The use of its purifiers for air and water fills the time spent at home with exquisite relaxation and rest.
---
TO FIGHT AGING, PROVIDING HIGH-QUALITY SLEEP ENVIRONMENT IS NO LESS IMPORTANT THAN FOOD.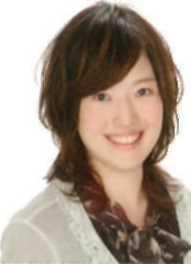 Dr. SAVAK Hibiya
Specialist in internal medicine, skin and eye diseases, as well as anti-aging, deputy secretary of the International Association for Medical Research, a representative of the Japanese Association for phytotherapy, secretary of the Association of Intravenous Treatment, member of the Management Board of the Association to combat aging of the cardiovascular system.
When I lecture abroad and especially when the lectures are in countries with which there is a large time difference, I try to sleep well as much as possible to overcome the inevitable fatigue. That's why I was so impressed when once the plane staff handed me a blanket with AQUA TITAN.
When traveling with other airlines, usually, I could not sleep well, but I tried to think positively, for example "I can do some work!" Or "I can watch a new movie!". But this time it was different. Due to the fact that I slept well, I did my job well both abroad and after I returned. This led me immediately to buy such bedding. To fight aging, providing high-quality sleep environment is no less important than food.. Many experts in Japan and other countries have paid attention to this factor and study its impact. The scientific team led by prof. Yoshikawa, president of Prefectural Medical University of Kyoto, where I teach, examine the effect of AQUA TITAN contained in bedrooms accessories of Phiten and posted numerous scientific articles around the world on the subject. It's impressive how in this context, more and more enterprises pay attention to AQUA TITAN with the idea to make a more comfortable environment at home and in hospitals. The resort Rusutsu on the island of Hokkaido, run by the tourist company "Kamori Kanko" where I am responsible for the project against aging, there is a room of Phiten. But I simply can not describe this space of rest, it looks as if it comes from the future. I advise you to experience it by yourself!
* Dr. SAVAK Hibiya graduated from Medical School at the Osaka University and a doctoral program there too, assistant at the Center against aging at the Doshisha University, associate professor at the Morinomiya University of Medical Sciences, and currently, head of the Laboratory against aging at the Institut "Louis Pasteur". Other than the anti-aging methods offered by Western medicine, she is also interested in the alternative approaches of Chinese medicine, hormone therapy, placentotherapy, phytotherapy, and others. She was taking care of the health of many athletes and other celebrities. She regularly gives lectures and seminars, and is engaged in teaching activities in Japan and in many countries around the world.
---
PHITEN ROOM: TESTIMONY OF CLIENTS THAT TESTED IT:
Introduction of air changes in the rooms
Yoshiko Matsunaga
General Secretary of the Foundation for Social Activities "Mishokai":
We decided that all the rooms in the new hospice "Rapor Shirakaba" to be Phiten rooms and painted the walls and ceilings with AQUA TITAN. Consequently, many of our clients say things like "The air is soft and I can sleep peacefully," or "The rhythm of my daily life is normalized," and many of the employees testified that "the space is nice and the soul can rest." In the hospice, we take care of an old dog of 20 years, but even it seemed to feel more cheerful (Laughs). All this made me feel the power and possibilities that lie behind the Phiten room.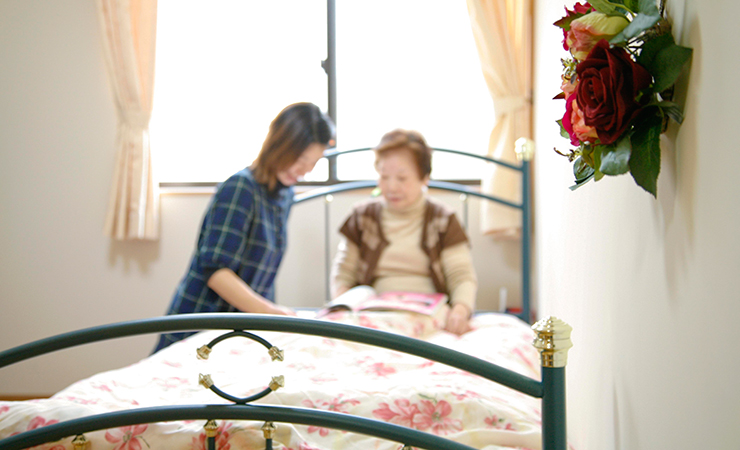 I am convinced that IP technology helps people
Shigeru Kikuchi
IP room and one more thing:
The reason to do an IP room was that since we put up the Phiten wallpaper in my father-in-law's room, who spent most of his time in lethargy, he suddenly became cheerful and I said, "It obviously helps!"
Our customers come to us often and say, "When I come here, my soul rests!" or "If I don't drink the water of Phiten every day, I don't feel well." Interestingly, I have even heard statements like "When I make a reservation at your place, I immediately feel better!" (Laughs.) People really come here willingly, and that makes me very happy!
---
CREATING AN AREA IN WHICH THE BODY AND SOUL CAN REST, WITHOUT AFFECTING THE ROOM DESIGN
The technology is "AQUA METAL", in which the metal is sprayed with water on a nano-level. In Phiten's product called AQUA TITAN, the sprayed metal is titanium. When someone uses the products which use this technology, his body and soul regain its original state of rest.
Under the sponsorship of the Association for AQUA METAL Research, studies have been made on the development of our company's material "AQUA TITAN" and scientific articles have been published in the following universities: Kyoto Prefectural Medical University, Braunschweig University of Technology (Germany), Massey University (New Zealand), University of California, Los Angeles (USA). More details can be found on the website of the Association for AQUA METAL Research: www.aquametal.jp
---
THE THREE TECHNOLOGIES USED IN THE PHITEN ROOM:
Space: Using AQUA TITAN in the material of the walls gives the room a unique character.
Water: We offer water treatment devices, in which the filters have the Phiten technology. The options are for drinking water and water for domestic use.
Air: We offer air treatment devices, in which the filters have the Phiten technology.
---
Examples of completed rooms with Phiten:
Example 1: Royal Park Hotel Kyoto
Example 2: Resort Rusutsu
Example 3: The south wing of a hospital in Kitayama, owned by the "Sankokay" Medical Group
Example 4: Hospice "Rapor Shirakaba"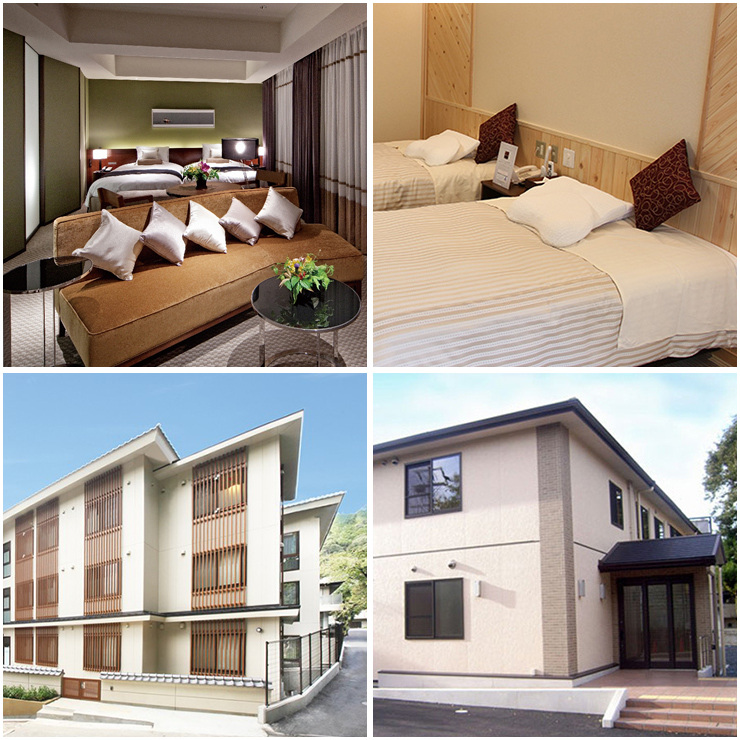 ---
Life in relaxation-filled environment improves health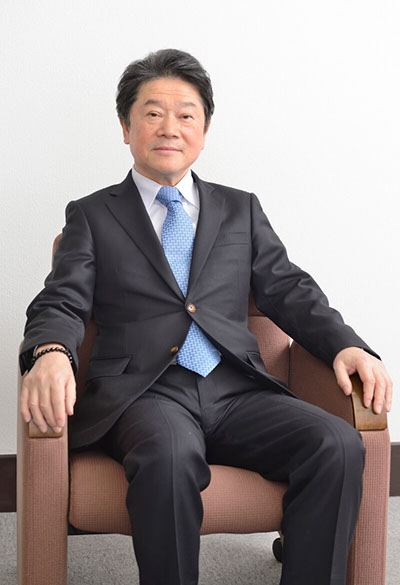 Yoshihiro Hirata
President of Phiten Co., Ltd. Japan
Our technology allows us to rise far above the usual healthy products for individual use and offer its AQUA METAL room that encompasses the entire living space of the client. >/p>
This can be realized in new construction or through renovation, and covers all elements of the environment - starting from RAKUWA jackets and T-shirts with AQUA TITAN, to materials for building walls and ceiling.
People spend most of their time at home. Bedrooms are particularly important, where we ensure that sleep, which is essential for all living beings, to be filled with peace. We wanted to implement the comprehensive technology precisely in this space for rest.
The Phiten technology can be tested in the context of everyday life. The concept of AQUA METAL room includes the idea that we can take care our health without even thinking about it. We offer something unprecedented - improving your health, effortlessly, just by living in a space filled with peace.
The innovative potential of our company will continue to create new technologies and ideas in the future. I will be happy if you find time to visit one of our showroom, where you can experience yourself the health-filled space, which we create. We will be happy to answer all your questions!
MEDICAL AND SOCIAL WELFARE
Our AQUA METAL room can be used in your social institution or hospital to ensure the patients an environment filled with peace and relief.
Hospice "Rapor Shirakaba"
Home for the Disabled "Hotaru no Sato"
Hospice "Choseien"
Dental Clinic "Hikida"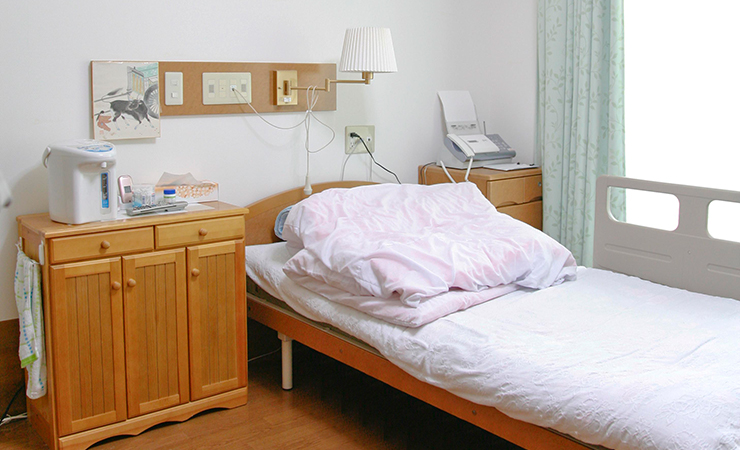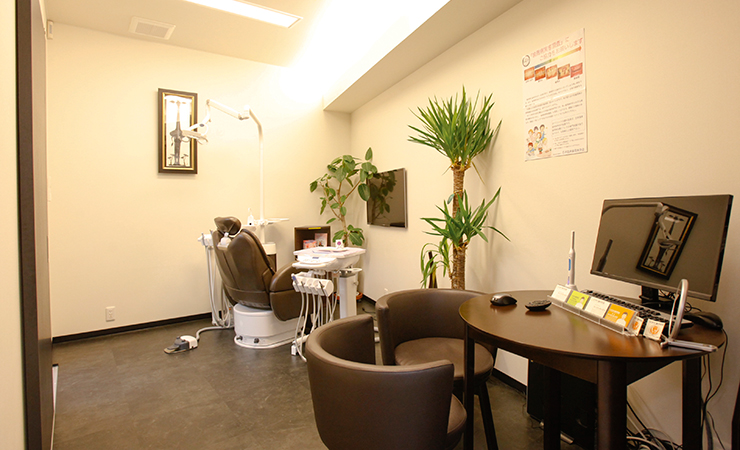 ---
HOTELS
The primary factor that the guest's score depends on is how comfortable is the room in which he was accommodated. The AQUA METAL room will help him overcome the fatigue of the journey, to gather strength for the next day and spend his time in your hotel comfortably.
Royal Park Hotel Kyoto
Royal Park Hotel Fukuoka
Resort Rusutsu (island of Hokkaido)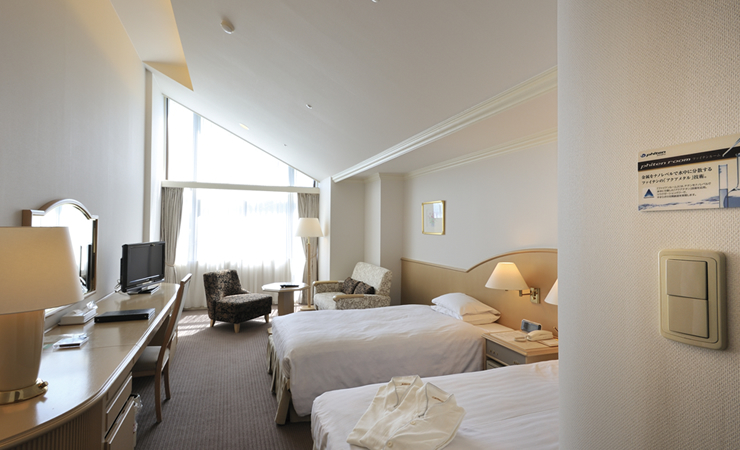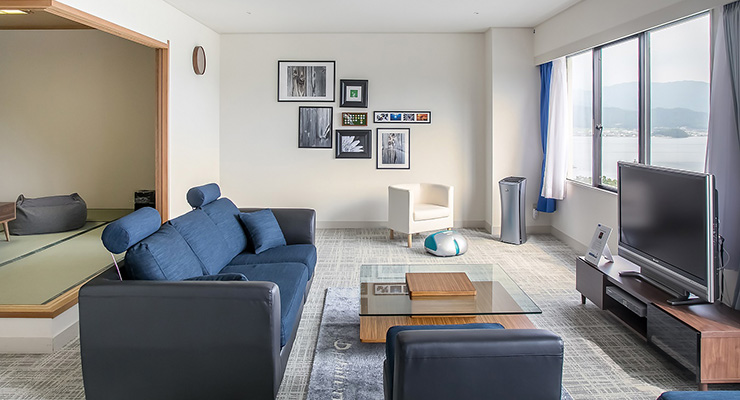 ---
FOR HOME
The nanotechnology of Phiten will turn my home into a place of health and longevity.
---
SHOWROOMS
AQUA METAL room (Showroom in Kyoto)
This is a 4-room apartment, which we recommend to families of 3-4 people. Besides a room for the spouses, a children's room and a balcony overlooking room in Japanese style, we have prepared a special IP room with a machine for relaxation and IP facial care.
By suppressing the stress and beating the fatigue of everyday life, your body and soul become even more beautiful. Be sure to enjoy the peace that this space brings!
AQUA METAL room (Showroom in Tokyo)
This is the option we offer to spouses whose children have left the family home. In this space, centered around the spouses' bedroom, we paid attention to the places where the waters gets to achieve maximum comfort. Regarding the fact that this is a place which will be lived in for a long time, we paid attention to every detail in an effort to combat aging. Be sure to enjoy this comfort!
WEBSITE OF PHITEN ROOM:
Here, you can get acquainted in detail with our AQUA METAL room, with concrete examples of its implementation and see a catalog of goods offered for home.
www.phiten-room.com
On Facebook:
facebook.com/phitenroom/
RESERVATIONS AND QUESTIONS
To ensure our customers the required peace of mind, a reservation is required for visits. Please call us in advance!